Last week we wrote about the enduring impact of Cool Melons–Turn to Frogs! The Life and Poems of Issa and today we bring you reflections from the award-winning author Matthew Gollub. 
"Looking back on this book's remarkable journey, I remember my frustration with publishers early on. My previous publisher had declared as "lovely" the poems that the artist Kazuko Stone and I had presented. But, they believed, haiku were too abstract for most American children to grasp. This made us all the more grateful to Lee & Low, and the editor Liz Szabla, for sharing our intuition that the translated poems would in fact resonate, especially when interspersed in a story about the poet's life.
Now, having spoken at over 1,000 schools, I've been greeted with countless wall displays and "welcome" folders of haiku. It is an honor to have worked on a book that has inspired such an outpouring of original children's poetry and drawings.
Last summer, while traveling in Japan, I had the further honor of meeting the noted translator Akiko Waki. She had translated, then lobbied her publisher Iwanami Shoten, to issue a Japanese edition of "Cool Melons." Ms. Waki and her husband graciously invited my college-age son and me to their home. The Japanese version also had been well-received and widely collected by libraries, so it felt even more celebratory to meet the translator in person. Over dinner, she described how daunting it would have been for a Japanese writer to translate centuries old haiku. That, she pointed out, was a job better suited to a Japanese speaking foreigner less encumbered by the weight of Japan's literary tradition. Better suited also to an innovative publisher like Lee & Low!"–Matthew Gollub
About Cool Melons–Turn to Frogs! The Life and Poems of Issa:
This award-winning book is an introduction to haiku poetry and the life of Issa (b. 1763), Japan's premier haiku poet, told through narrative, art, and translation of Issa's most beloved poems for children.
Author Matthew Gollub's poignant rendering of Issa's life and over thirty of his best-loved poems, along with illustrator Kazuko Stone's sensitive and humorous watercolor paintings, make Cool Melons—Turn to Frogs! a classic introduction to Issa's work for readers of all ages. With authentic Japanese calligraphy, a detailed Afterword, and exhaustive research by both author and illustrator, this is also an inspirational book about haiku, writing, nature, and life.
For further reading:
---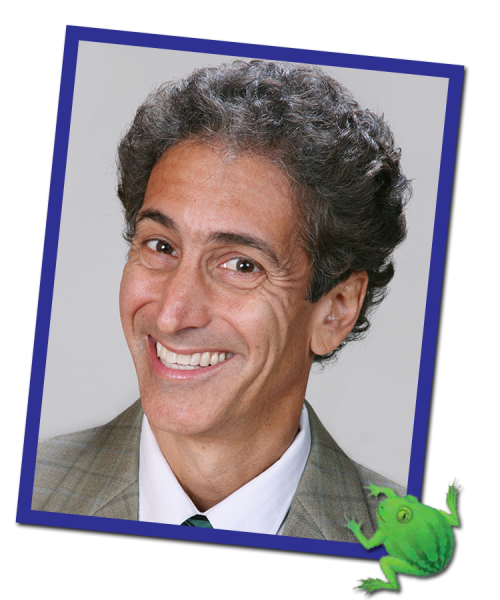 Matthew Gollub is an award-winning children's author who combines dynamic storytelling, interactive drumming, and valuable reading and writing tips. What's more, he does this while speaking four languages: English, Spanish, Japanese and jazz! He helps families re-discover the joy of reading to children aloud for FUN. Find him online at matthewgollub.com.