We talk a lot about art in books and on books—covers, more covers, and illustrations. Art that's part of the book. But what if we go in the other direction?
Art made of books?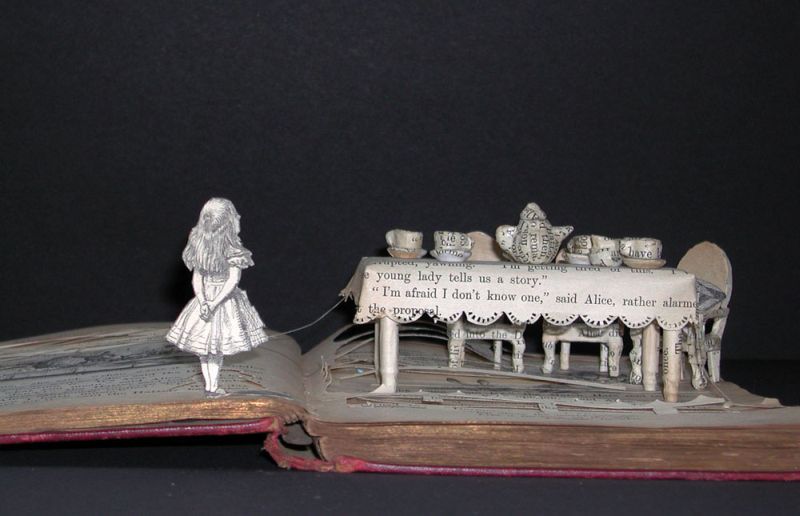 From Villiard.

From Apartment Therapy.
Art made on books?

From This Blog Rules.
Art made for books?

From Josepfin Hellström-Olsson.